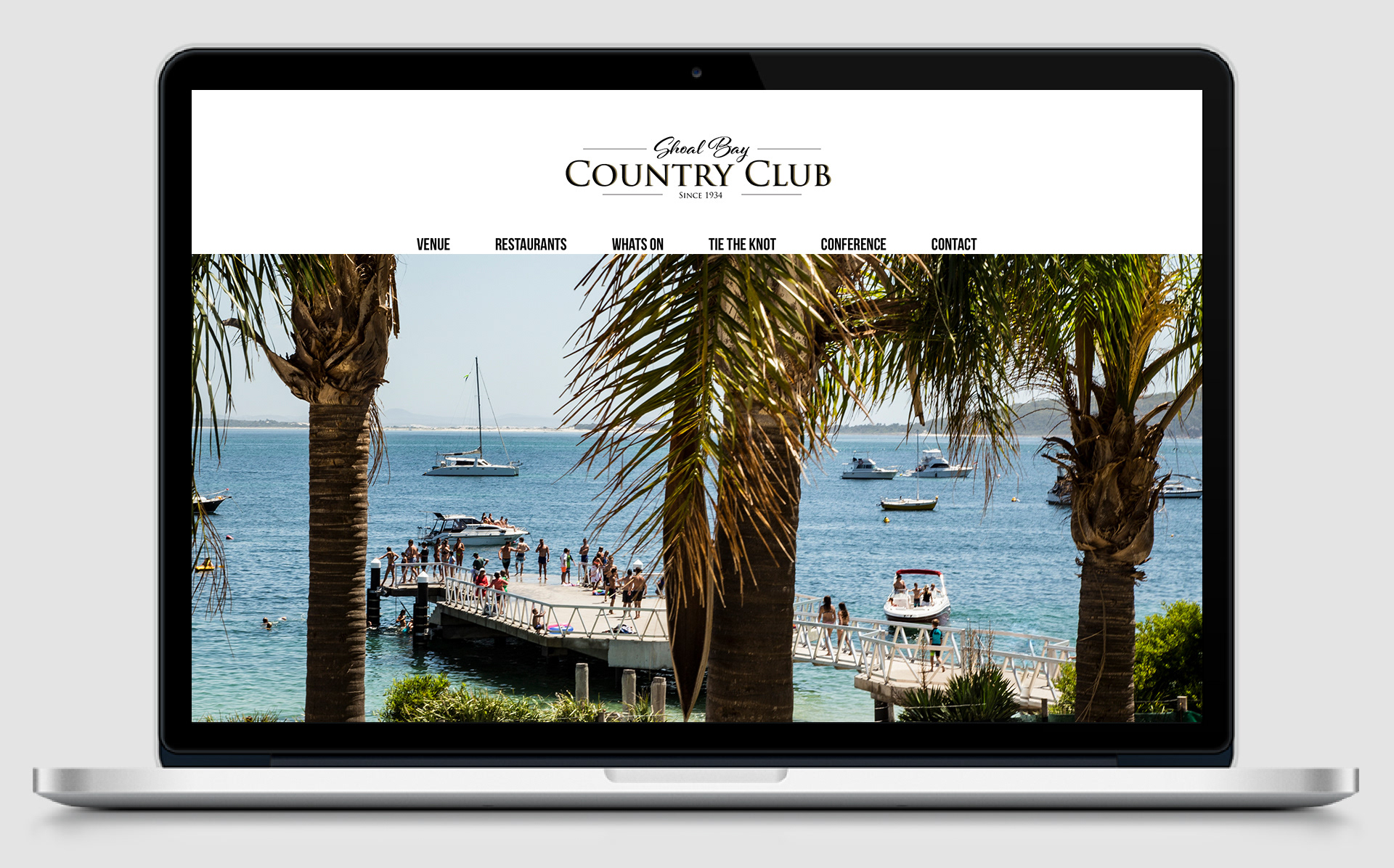 In early 2017 we undertook a large scale project for the The Shoal Bay Country Club in Port Stephens, NSW. The multidisciplinary project commenced with the logo & band identity design that was later carried across to the graphic design of collaterals for both print and digital media as well as the web design and development of the business' website. Several venue and product photography shoots were also carried out with assets used across various aspects of the project.
The logo design is descriptive of the venues clubhouse heritage and timeless style, it draws from roots in the classical identity on the facade of the mid north coastal icon. 
Once established the brand identity as outlined in the style-guide was applied in the graphic design of a broad range of print and digital assets including food & beverage menus, table talkers, business cards, vouchers & coupons, flyers, interior & exterior signage, posters, drinks coasters, email signatures, point of sale and digital marketing. 
A custom built html website that displays the same corporate colors, fonts, devices and image styling as the rest of the identity package was created, utilising specialised font kits and the licensing of unique web fonts enabled the identity to be accurately carried over and displayed across all devices. Utilising the very latest in prototyping softwares for web and application design we were able to not only test design layouts across various user interfaces but also test the user experience before the development faze of the project. Having this prototype capacity so early in the process helps to alleviate unnecessary development costs and ensures we deliver a clean UI and a positive UX to our clients.
Web Design  //  Web Development  //  SEO  //  Logo Design  //  Branding & Identity Design  //  Style-guides  //  Photography  //  Graphic Design  //  Digital Marketing