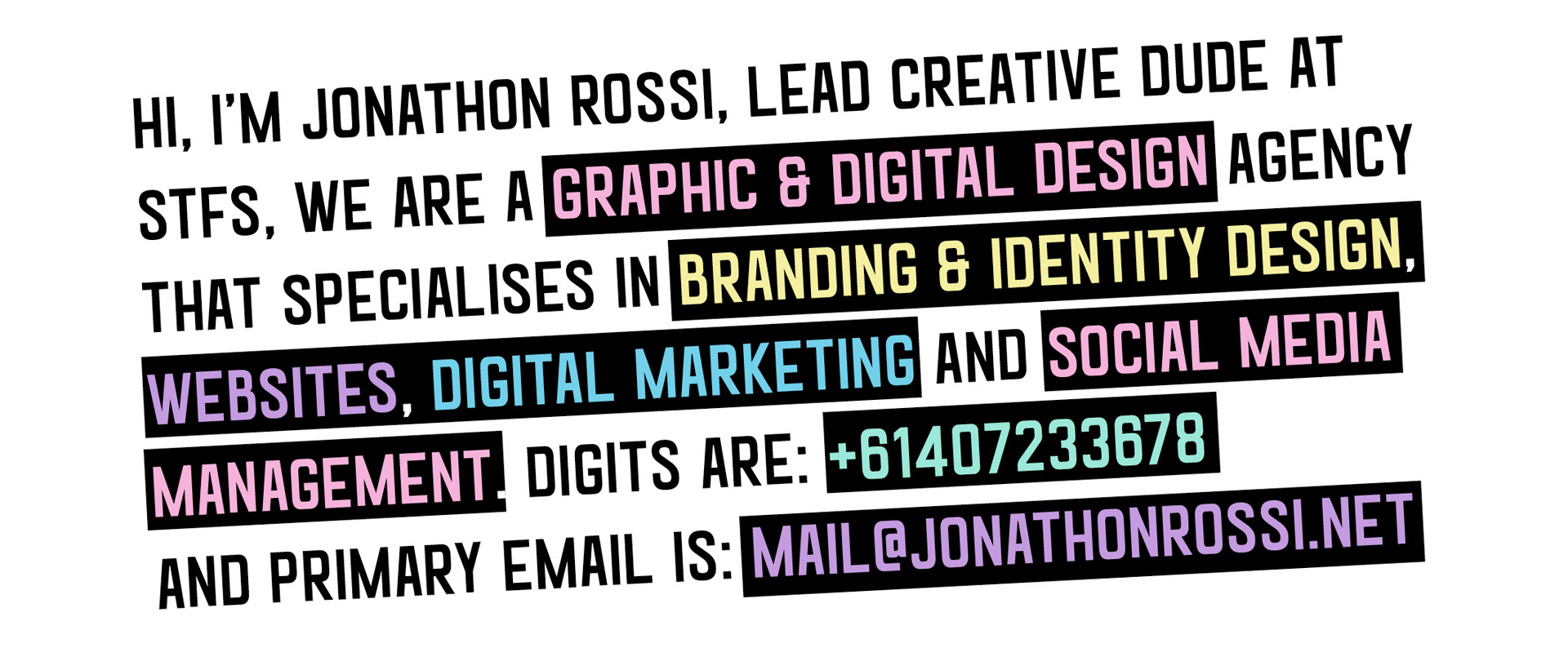 WELCOME TO STRANGER THAN FICTION STUDIOS 
We are a multidisciplinary agency that provides services in graphic design, branding, web design, photography, 3D and digital media. We build brands and we build the internet, we can take your business online and get your website on Google too. Our home base is in Nelson Bay NSW and we service clients locally in Port Stephens, Newcastle and the Hunter Valley as well as internationally. Our team is enthusiastic about problem solving and we get great satisfaction from the conception and realisation of exciting new solutions. We work across many different mediums and although we are heavily rooted in craft and the tactile, we specialise in all things digital. 
For all enquiries or to get an obligation free quote simply
click here
.
#GraphicDesign  #WebDesign  #Branding  #Identities  #Photography  #Marketing #Advertising  #Retouching  #Animation  #Video  #Media  #SocialMedia  #ContentCreation  #SEO  #Adwords  #SMM  #3D #CGI